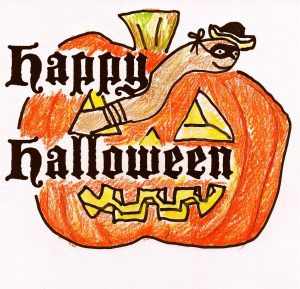 Have your students label a USA map with cities and towns that have Halloween-related names!
They can learn more about the USA while having Halloween fun!  It is fun decorate their special Spook-City map with holiday images!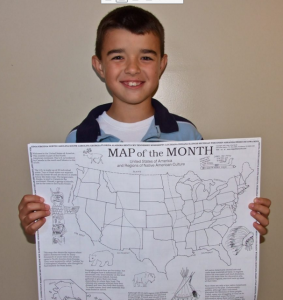 Below is a list of the cities, towns and areas that have Halloween-related names!  Label them on the map! BONUS: Have your students find even more places that are not on this list.
It would be a fun challenge to find a Spook-City location for each state!
Spooky US Cities List
[twocol_one]
Accident, MD
Amityville, NY
Bad Axe, MI
Bat Cave, NC
Black Cat, AR
Blood Hill, NH
Bone Gap, IL
Boos, IL
Casper, WY
Deadmans Corner, ME
Deadman Landing, FL
Dead Woman Crossing, OK
Devils Elbow, CA
Devils Gap, NE
Devils Ladder, ID
Devils Slide, UT
Dies, TX
Frankenstein, MO
Goblintown, VA
Hell, MI
Munster, IN
Pumpkin, TX
Pumpkin Center, FL
[/twocol_one] [twocol_one_last]
Pumpkin Center, SD
Pumpkin Hollow, NY
Pyro, OH
Red Devil, AK
Salem, MA
Satan's Kingdom, VT
Scary, WV
Screamer, TN
Shivers, MS
Slaughter Beach, DE
Slaughterville, OK
Skull Creek, WY
Spiderweb, SC
Spook City, CO
Spook Hill, MD
Tombstone, AZ
Transylvania Beach, KY
Treat, GA
Trickem, AL
Truth or Consequences, NM
Witch Lake, MI
Worms, NE
[/twocol_one_last]
Fun Fact
(A fun fact!  We learned that the US government does not use apostrophes in place names! So Deadmans Corner is punctuated properly, by the US Board on Geographic names! There are only 5 places in the USA that still allow the use of an apostrophe. One of them is Martha's Vineyard – can you find the other four? )
To see all our large USA maps which give students plenty of room to label and draw in SPOOKS — click HERE!