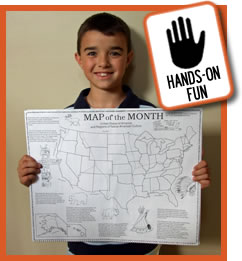 Large, 16″ x 20″ desktop-sized geography outline maps make it easy for students to color & label.
All the map activities are included or use with your own geography lesson plans.
Over 80 maps. Individual U.S. states, fifty states map, continents, countries & more!
Adaptable for K-12 grade levels. Teach kids geography through hands-on, process oriented "map-making".
Affordable. Our large maps are only $1 each. Quantity pricing as low as 60 cents!
Using Our Maps is as Easy as 1-2-3!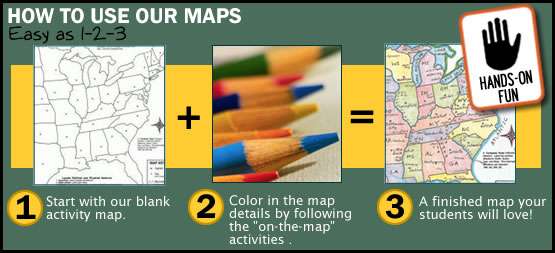 Start with our blank activity map.
Color in the map details by following the "on the map" activities.
A finished map your students will love.